Prices: Small (10″ 6 – slices)/ Med (12″ – 6 slices)/ Large (14″ – 8 slices / Jumbo (16″ – 10 slices) / XL (18″ – 12 slices)
Tony suggests NY cut for the Jumbo or XL, cut in 8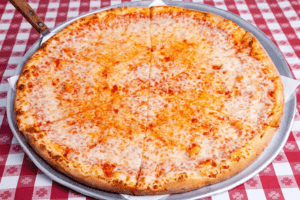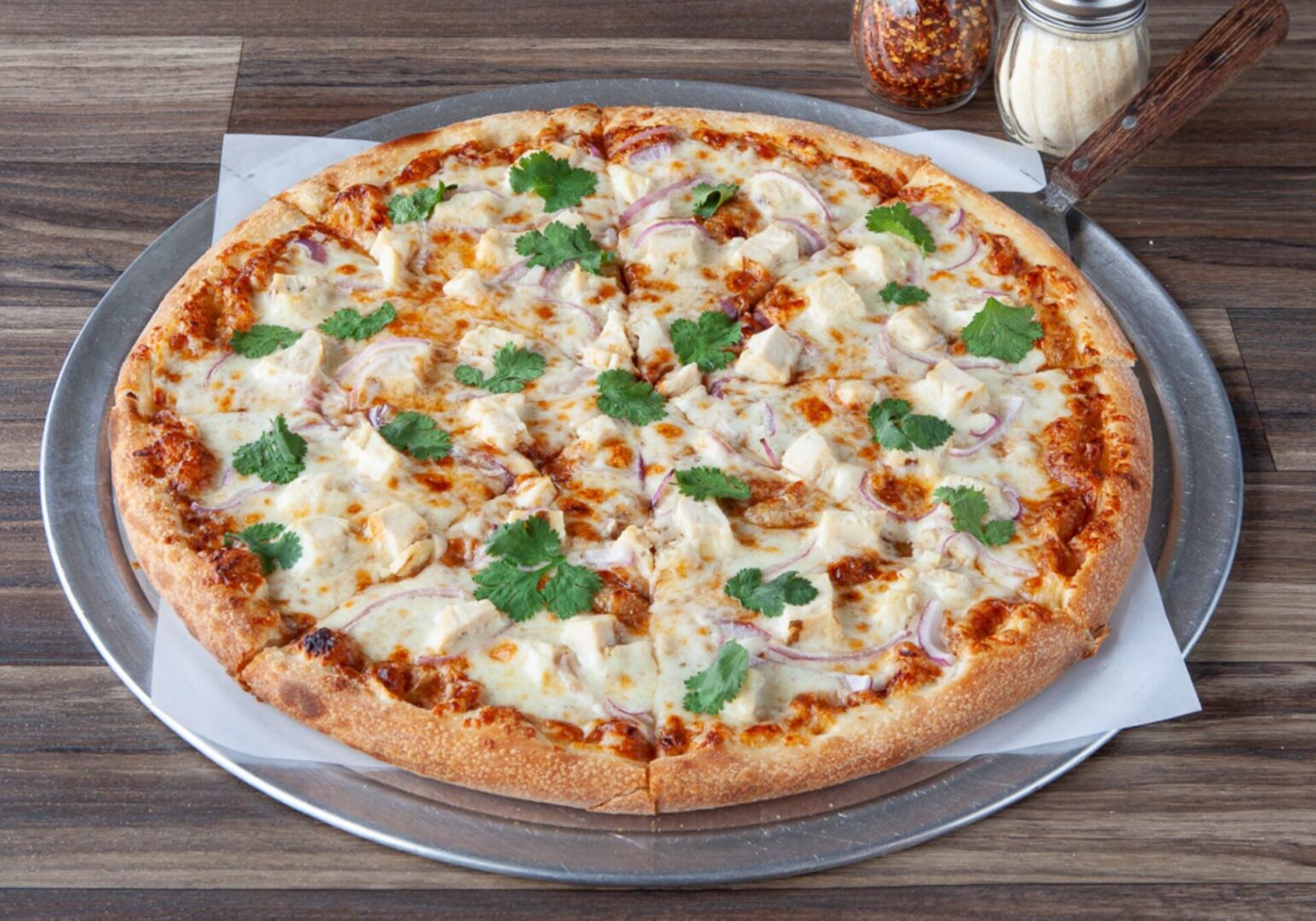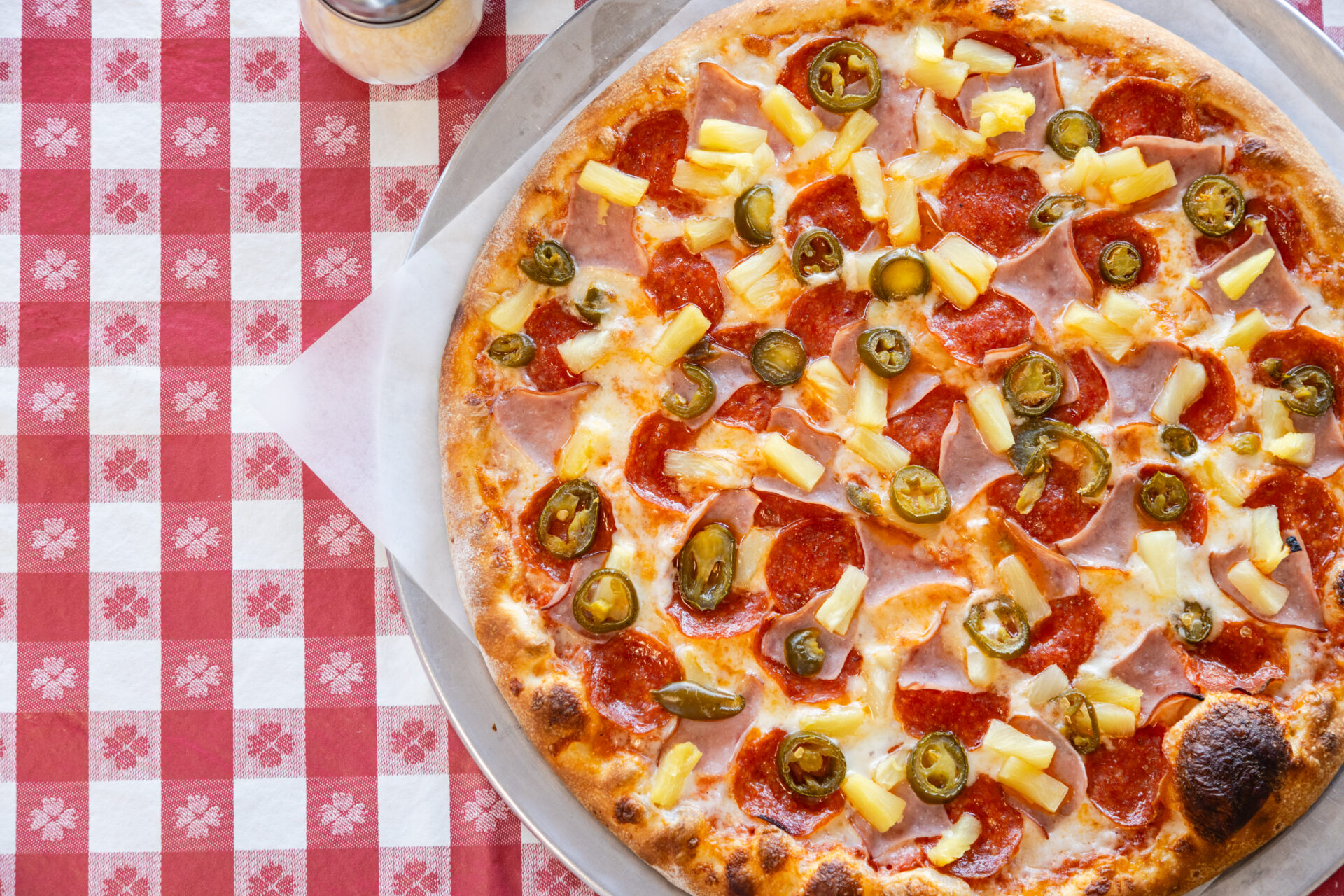 Cheese
$12.99 / $14.99 / $17.49 / $19.49 / $21.49
Margarita
(Fresh tomatoes, basil, chopped garlic)
$14.74 / $17.24 / $19.49 / $22.49 / $23.49
White
(Garlic, fresh basil)
$13.24 / $15.74 / $17.99 / $20.99 / $21.99
Hawaiian Sion
(Canadian bacon, Dole pineapple)
*named after legendary surfer Sion Milosky. Forever in our hearts.
$13.24 / $16.74 / $18.99 / $21.99 / $23.99
BBQ Chicken
(BBQ sauce, grilled chicken breast, fresh cilantro, onions)
$14.24 / $16.74 / $19.99 / $21.99 / $23.99
Megaroni
(Tons of pepperoni and mozzarella)
$14.24 / $16.74 / $19.99 / $21.99 / $23.99
The Meat Head
(Pepperoni, ham, sausage, meatballs)
$14.24 / $16.74 / $19.99 / $21.99 / $23.99
Vegi Delight
(Mushrooms, tomatoes, green peppers, olives, onions)
$14.24 / $16.74 / $19.99 / $21.99 / $23.99
Chicken Ranch
(Grilled chicken breast, onions, tomatoes)
$16.74 / $19.24 / $22.49 / $24.49 / $26.49
Chicken Pesto
(Grilled chicken breast, pesto sauce, tomatoes)
$16.74 / $19.24 / $22.49 / $24.49 / $26.49
Supreme
(Pepperoni, mushrooms, sausage, green peppers, tomatoes)
$16.74 / $19.24 / $22.49 / $24.49 / $26.49
The Works
(Pepperoni, ham, sausage, meatballs, Canadian bacon, mushrooms, onions, green peppers, black olives, pineapple, fresh topped garlic, tomatoes, jalapeños)
$18.99 / $22.99 / $26.99 / $27.99 / $30.49
Create Your Own… Toppings, each
$2.00 / $2.35 / $2.55 / $2.70 / $2.90
Pepperoni • Ham • Sausage • Meatballs • Ground Beef • Chicken • Salami
*Canadian Bacon • Bacon • Mushrooms • Green Peppers • Onions
Tomatoes • Eggplant • Spinach • Black Olives • Anchovies • Jalapeños • *Pineapple
Pepperoncinis • Fresh Basil • Fresh Cilantro • Fresh Chopped Garlic
* Canadian bacon and Pineapple at market price
(Served with Garlic Bread)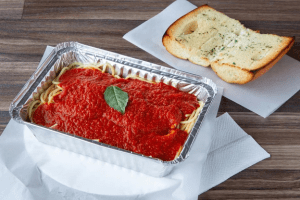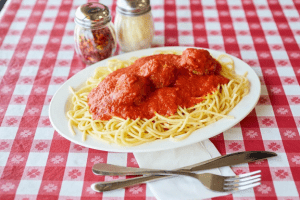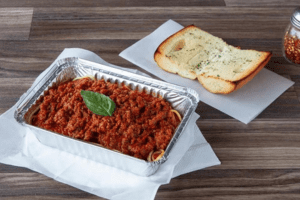 Spaghetti with Meat Balls (3)
$13.99
$13.99
Spaghetti with Meat Sauce
$13.99
$13.99
Spaghetti with Mushroom Sauce
$12.99
$12.99
Spaghetti with Pesto Sauce
$10.99
$10.99
Baked Ziti (with ricotta)
$12.99
$12.99
Chicken Parmigiana (served with spaghetti)
$13.99
$13.99
Eggplant Parmigiana (served with spaghetti)
$12.99
$12.99
Stuffed Eggplant (served with spaghetti)
$13.99
$13.99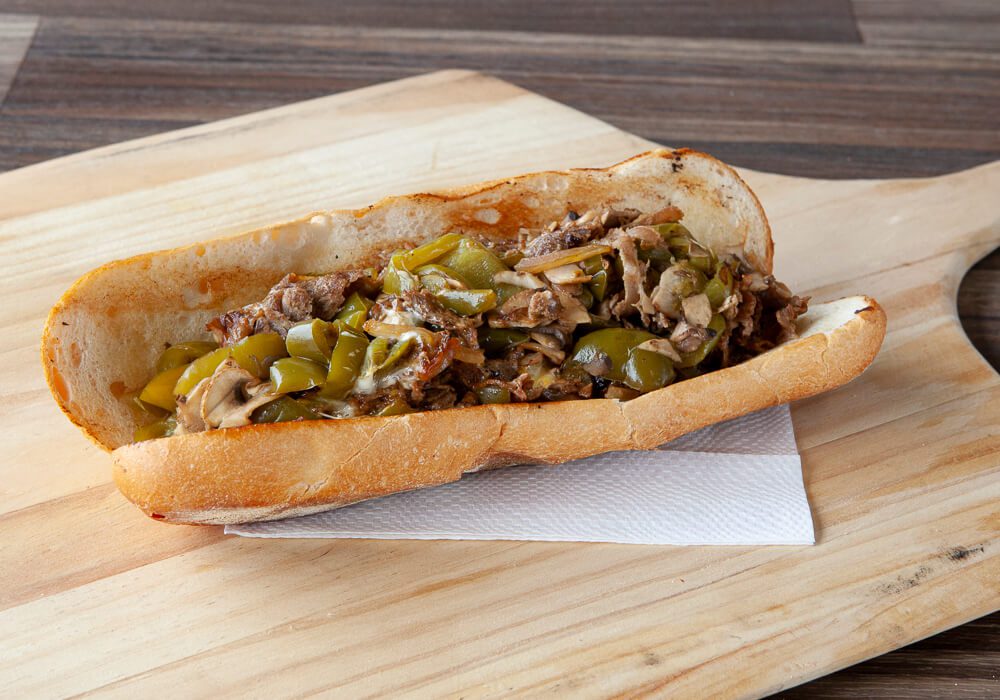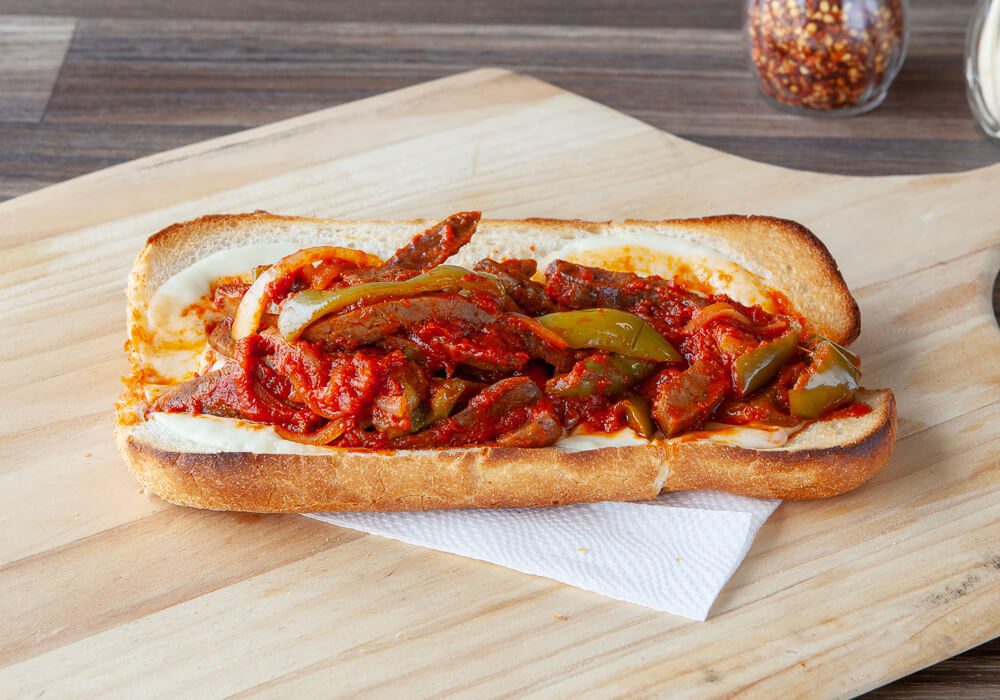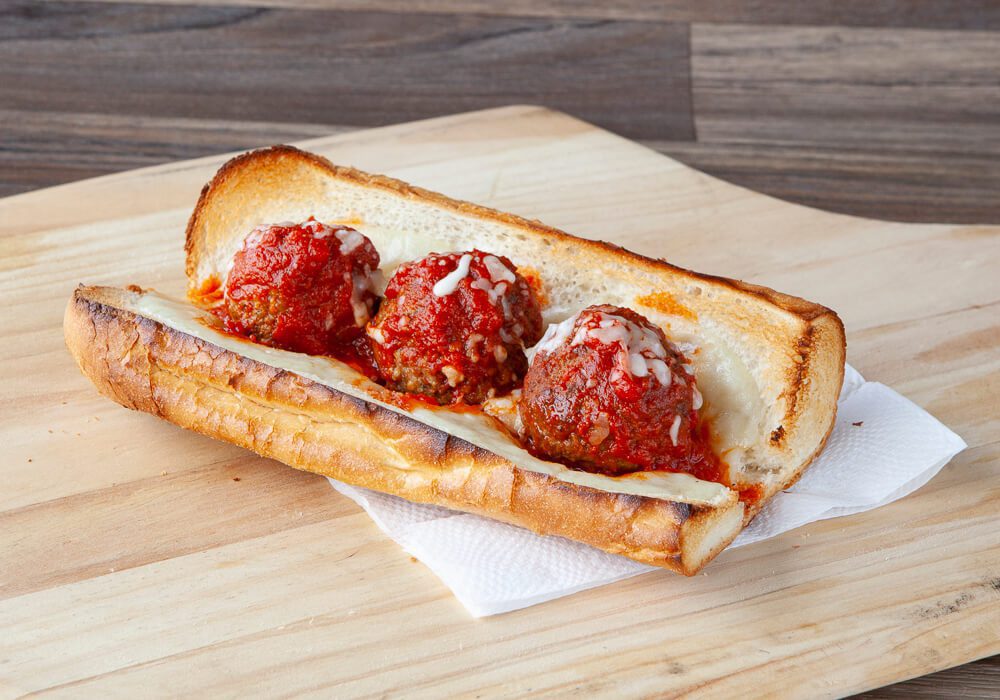 (Three meatballs, marinara, provolone)
$9.99
(Breaded chicken breast, marinara, mozzarella)
$9.99
(Eggplant, marinara, mozzarella)
$9.99
(Marinated grilled chicken breast strips, provolone, lettuce, tomato, mayonnaise)
$9.99
(6oz. Rib Eye steak, cheese blend, grilled onions)
$9.49
(6oz. Rib Eye steak, mozzarella, marinara)
$9.99
(6oz. Rib Eye steak, cheese blend, mushrooms, onions, green peppers)
$9.99
(Lean pastrami, provolone, lettuce, tomato, onions, oil and vinegar, mayonnaise, mustard)
$9.99
Sausage, Onions, and Peppers
$9.99
(Italian sausage, provolone, onions, green peppers, marinara)
$9.99
(Italian sausage, provolone cheese, marinara)
$9.49
(Marinated grilled chicken breast, provolone, mushrooms, onions, green peppers)
$9.99
(Marinated grilled chicken breast, provolone, mushrooms, onions, green peppers)
$9.99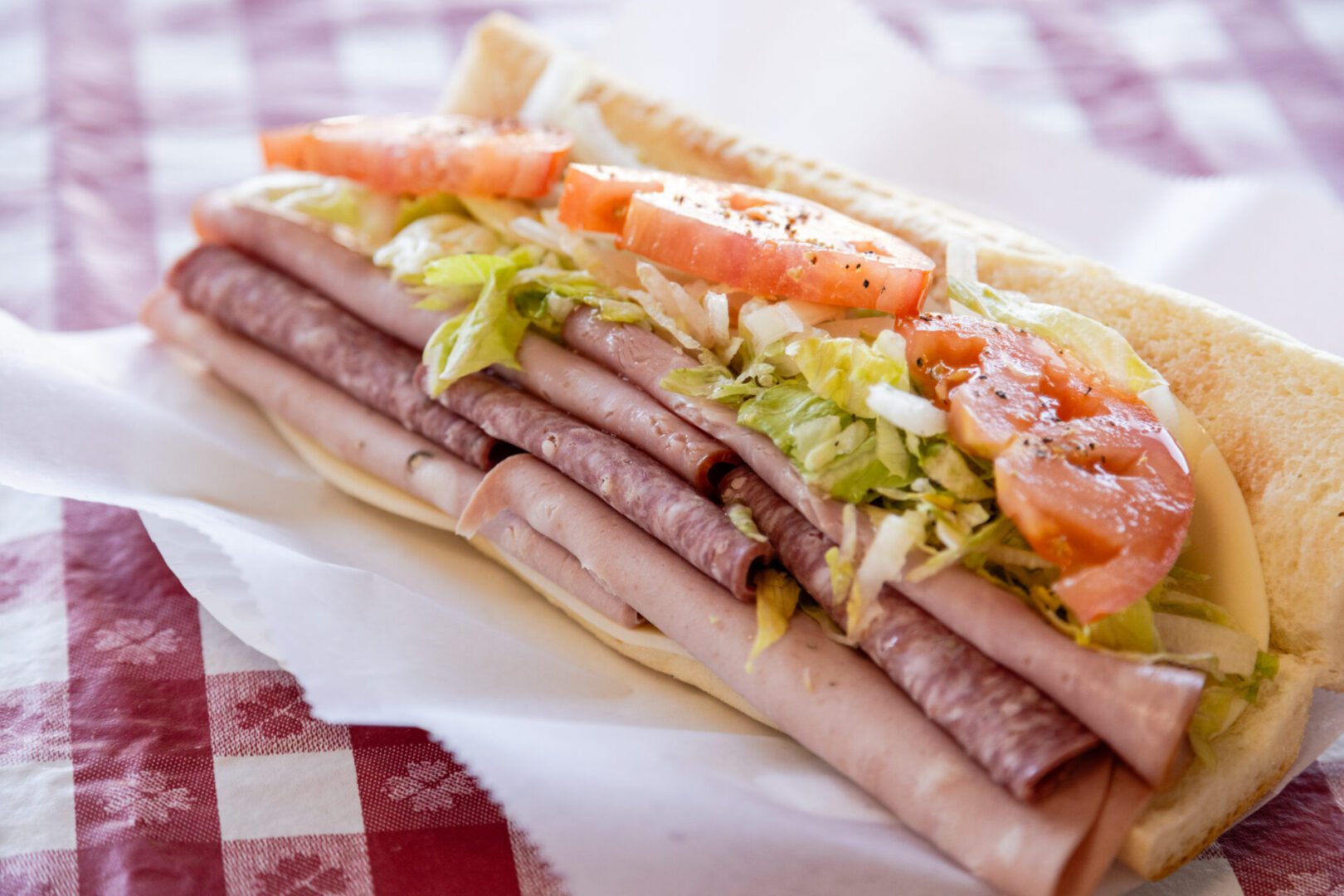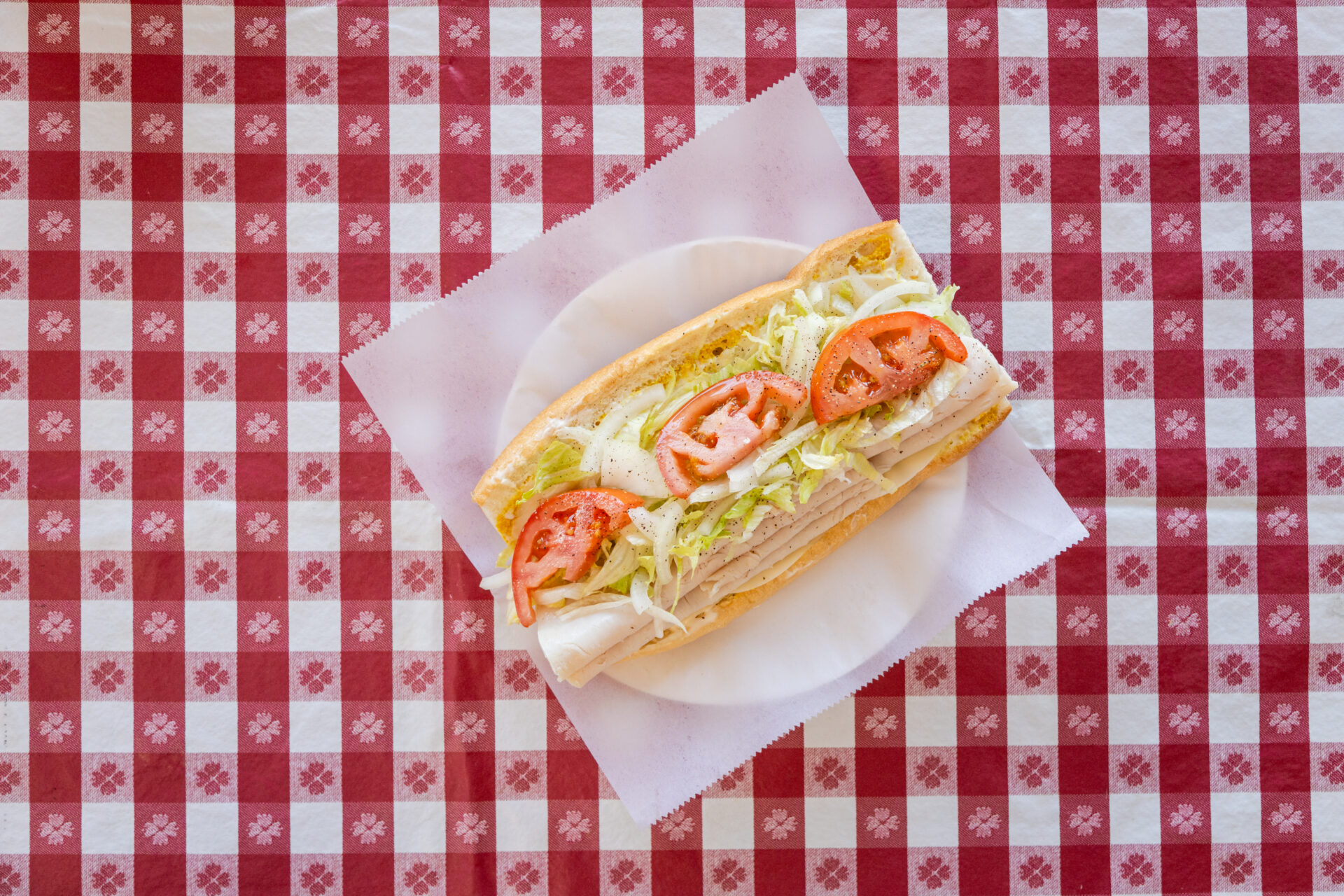 (Ham, salami, mortadella, provolone, lettuce, tomato, onions, oil and vinegar)
$9.99
(Lean turkey, provolone, lettuce, tomato, onions, mayonnaise, mustard, oil and vinegar)
$9.99
(Ham, provolone, lettuce, tomato, onions, mayonnaise, mustard, oil and vinegar)
$9.99
(Provolone, lettuce, tomato, onions, black olives, green peppers, mayonnaise, mustard, oil and vinegar)
$9.49
(Salami, provolone, lettuce, tomato, onions, mayonnaise, mustard, oil and vinegar)
$9.99
(Lean turkey, bacon, American cheese, lettuce, tomato, mayonnaise)
$9.99
(Bacon, lettuce, tomato, mayonnaise)
$9.99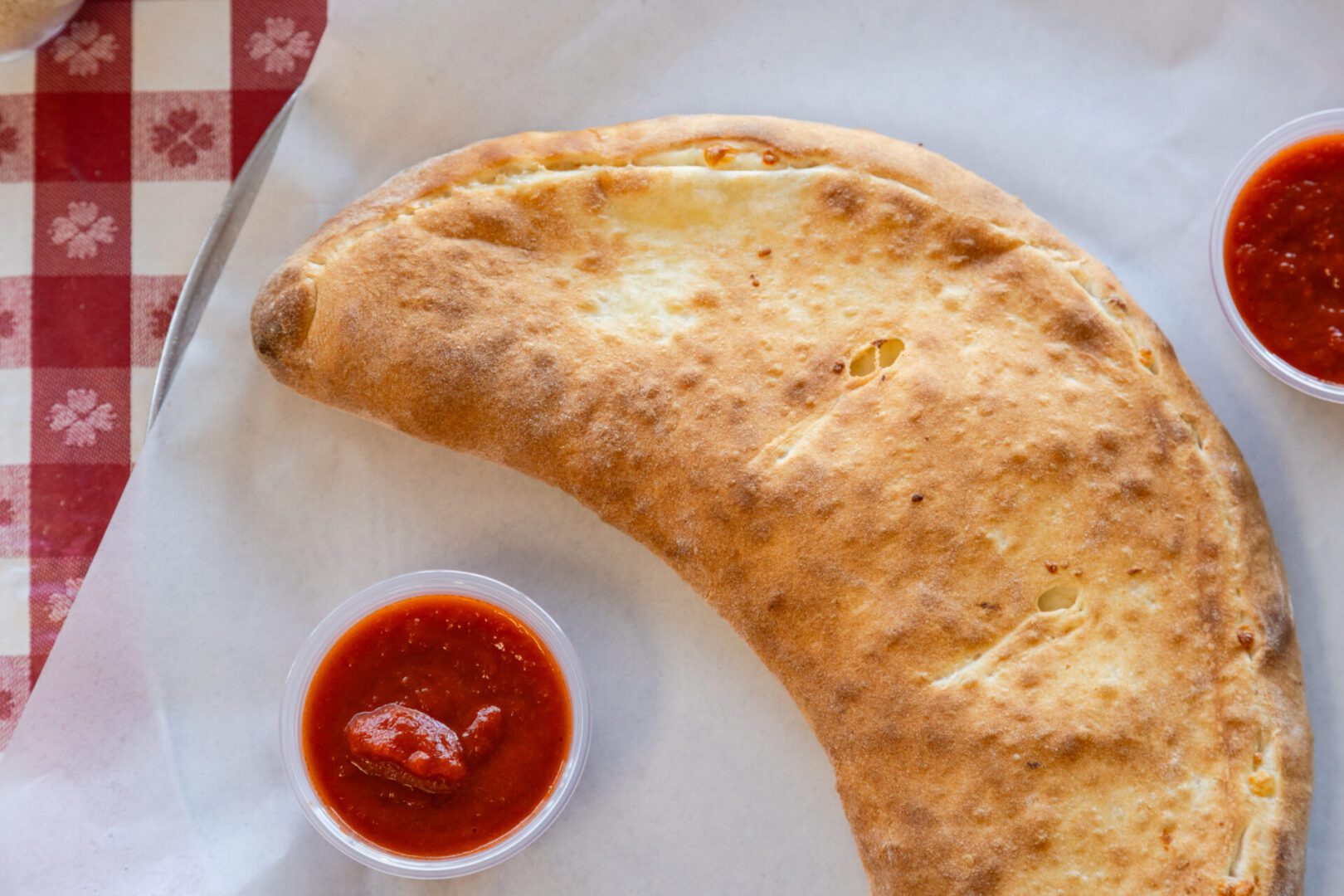 (Bar-B-Q chicken breast, cilantro, onions, mozzarella)
$15.99
(Spinach, ricotta, fresh chopped garlic, mozzarella)
$15.99
(Pineapple, Canadian bacon, mozzarella)
$15.99
Sausage, Pepper, and Onion Calzone
$15.99
(Italian sausage, roasted peppers, onions, mozzarella)
$15.99
(Calzone stuffed with 6 oz. Rib Eye steak, grilled mushrooms, onions, green peppers, and a blend of cheese…. Inspired by our world-famous Bomber Philly Cheese Steak)
$16.99
Appetizers, Salads, and Sides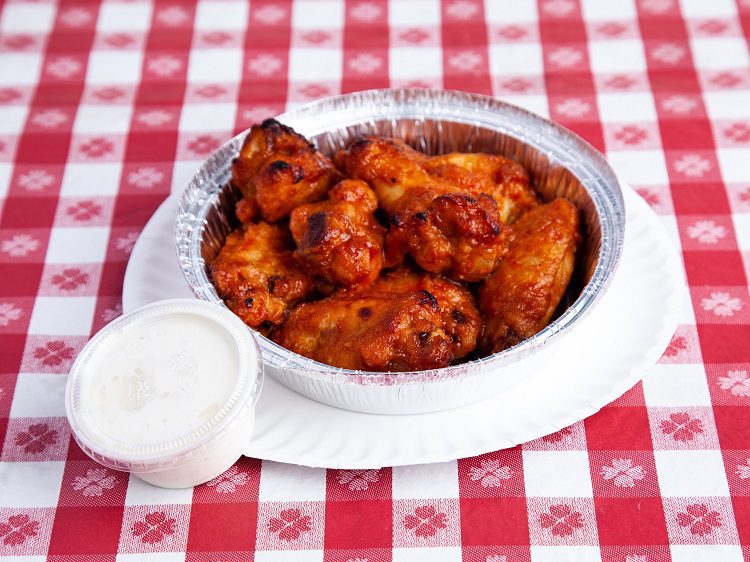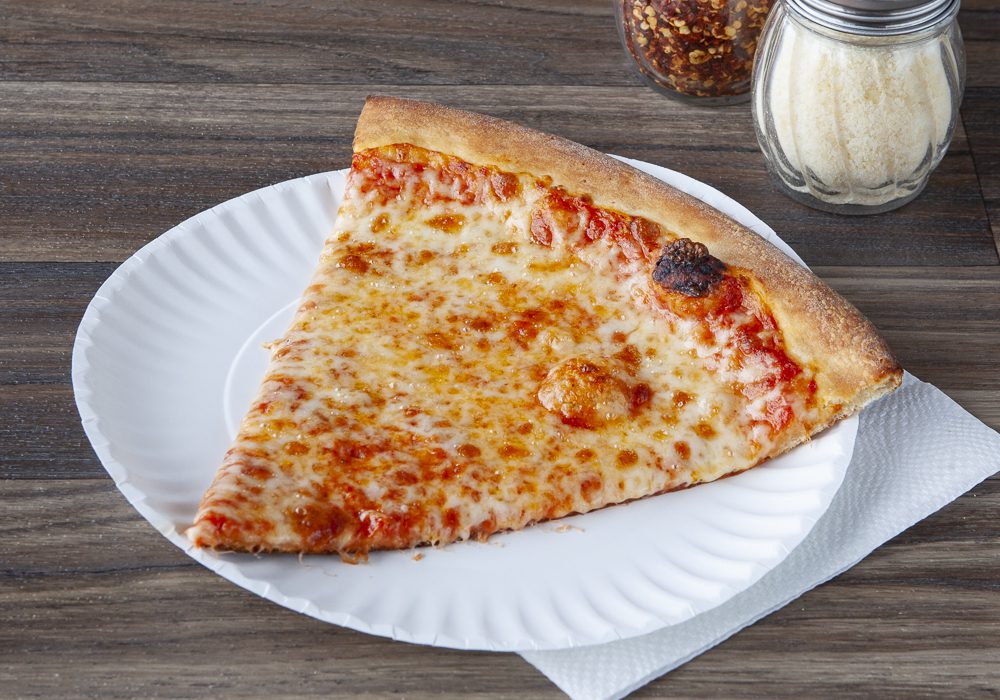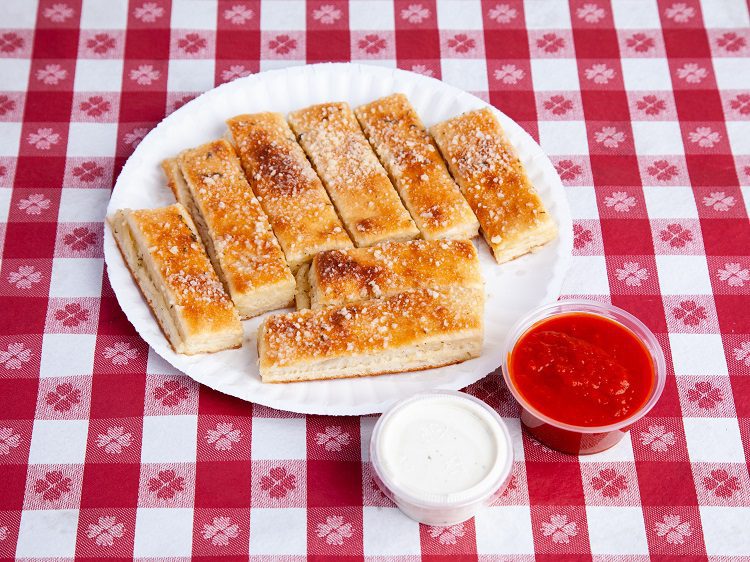 Mozzarella Sticks (6 pieces)
$7.99
$7.99
Buffalo / Bar-B-Que Wings (8 pieces)
$13.99
$13.99
Slice of Cheese Pizza (inc tax)
$3.75
$3.75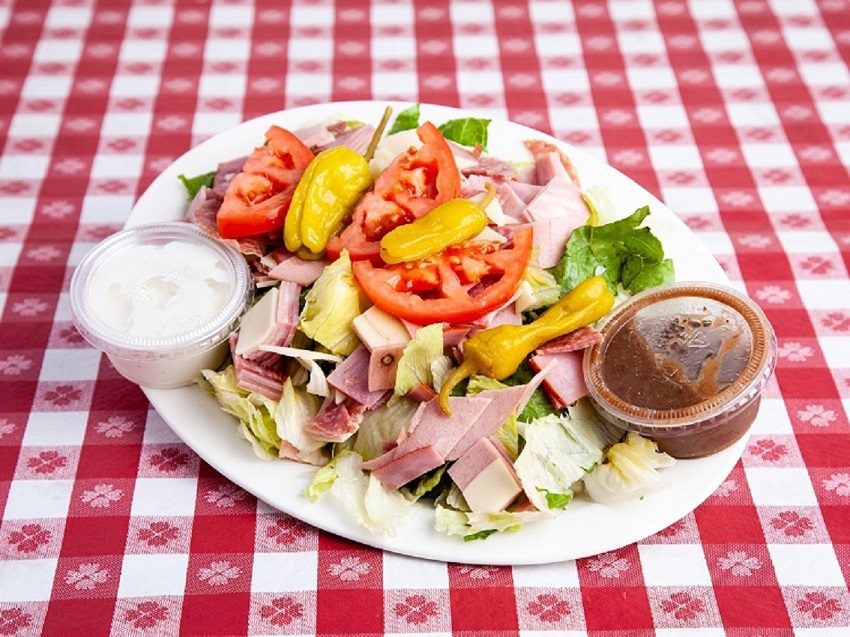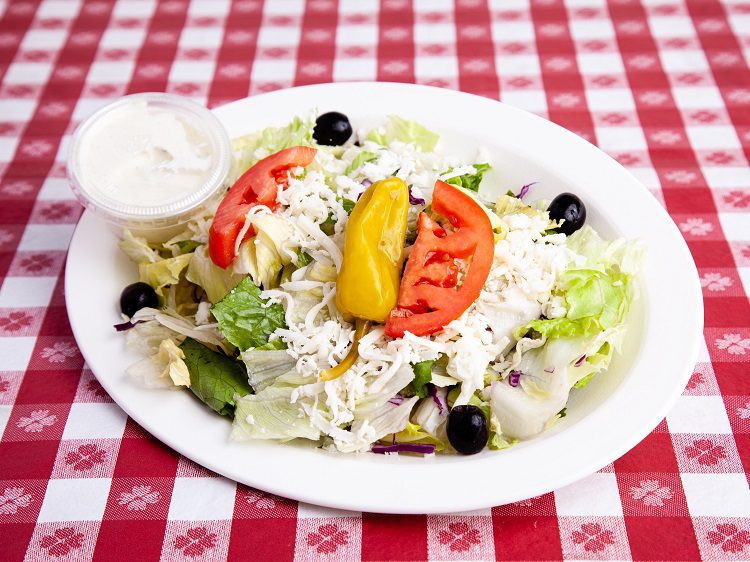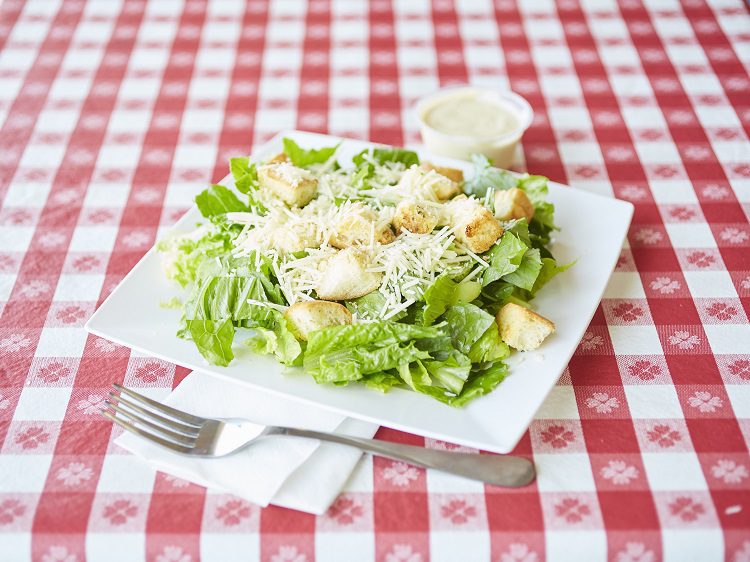 (Single $5.49)
(Lettuce, tomato, black olives, mozzarella, pepperoncini)
$9.49 / $11.99
(Lettuce, tomato, ham, salami, mozzarella, provolone, pepperoncini)
$9.49 / $11.99
(Romaine lettuce, parmesan, croutons)
$9.49 / $11.99
(Caesar salad with freshly grilled chicken breast)
$10.49 / $12.99
(Lettuce, tomatoes, onions, carrots, grilled marinated chicken breast)
$10.49 / $12.99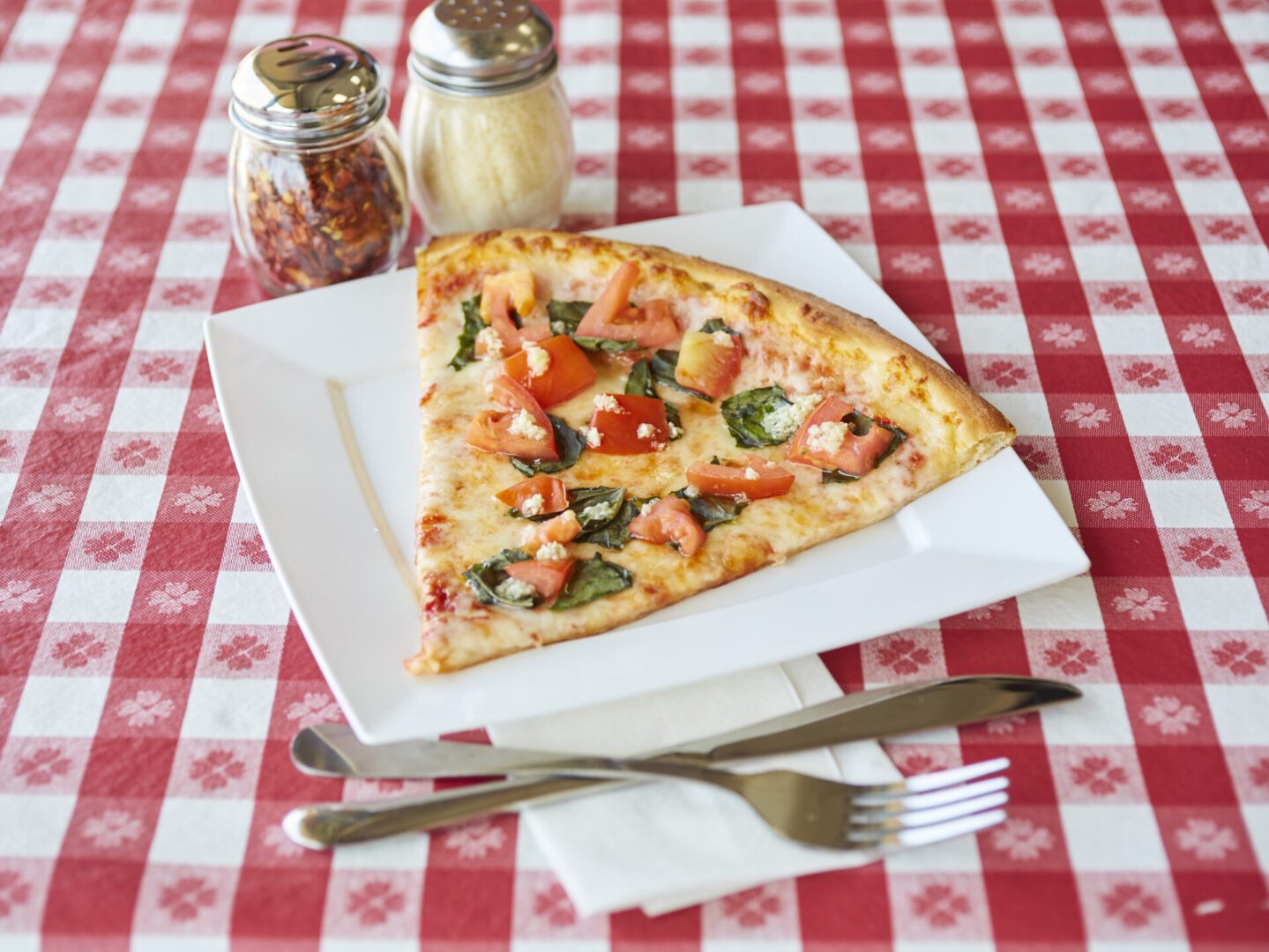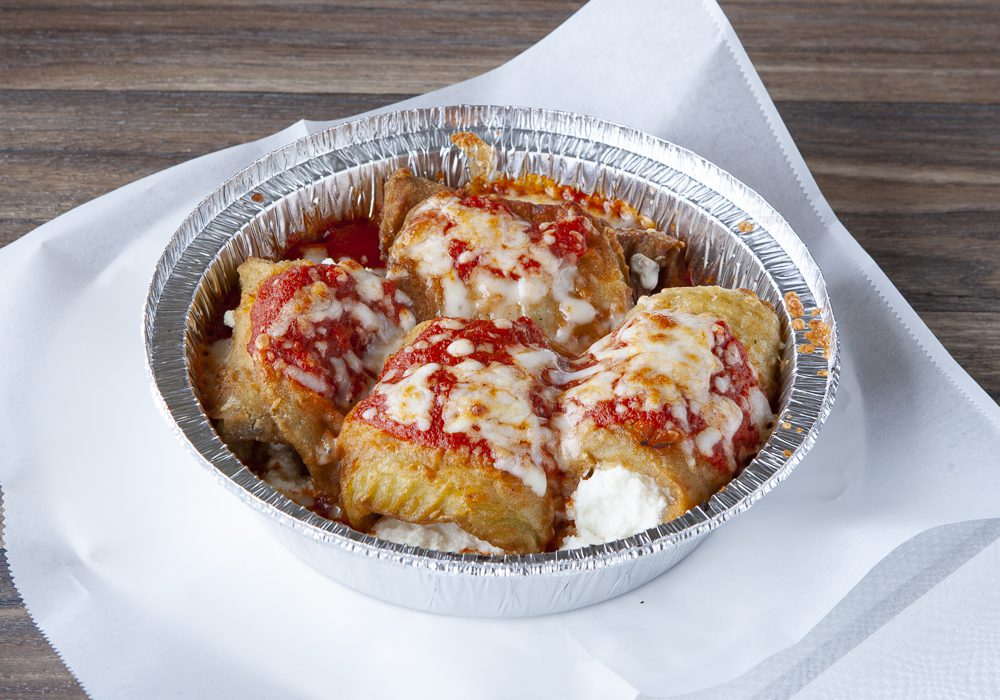 Doritos, Lays Potato Chips, Pretzels, Cheetos, Sun Chips, Ruffles, etc.
$2.29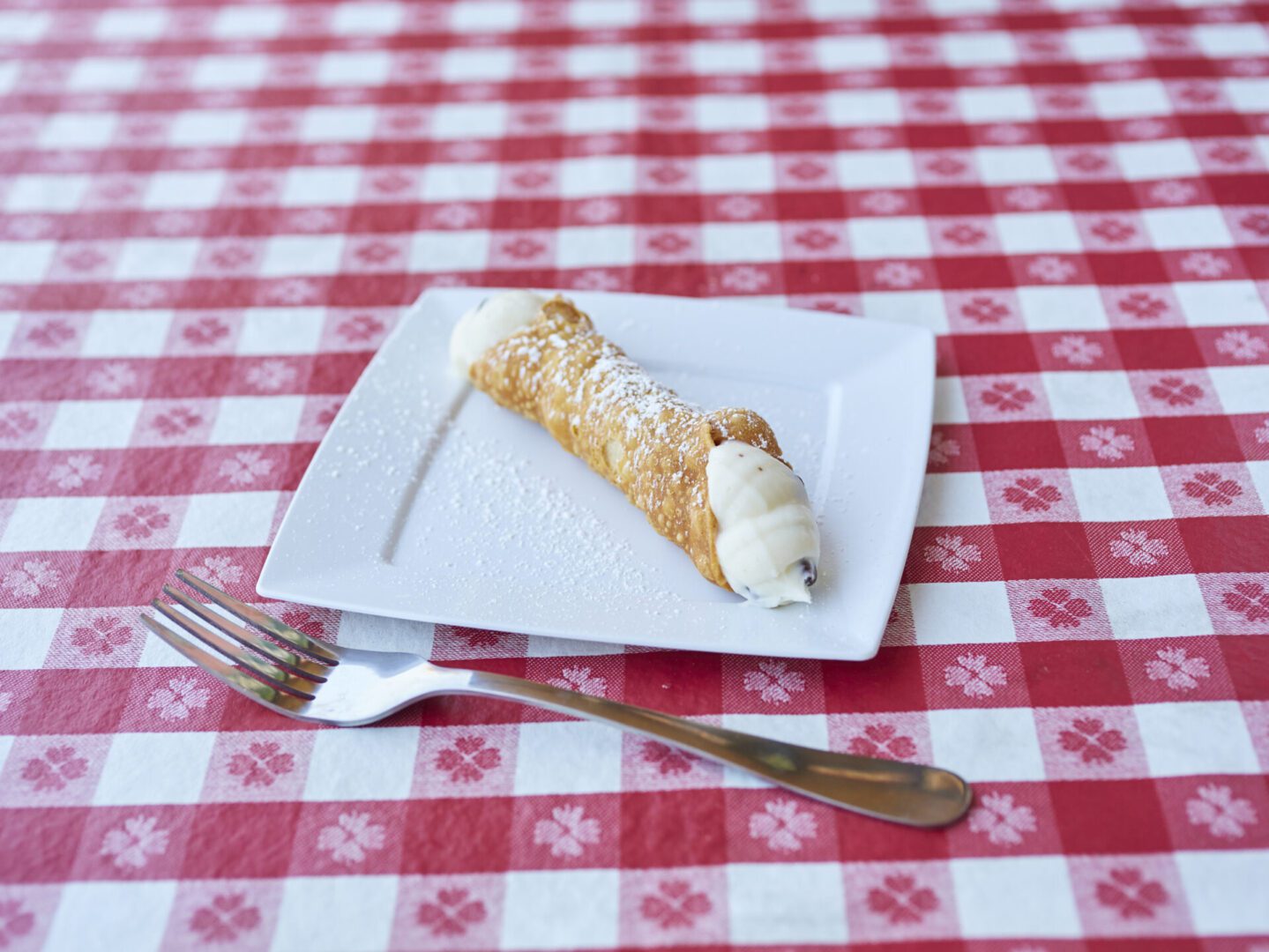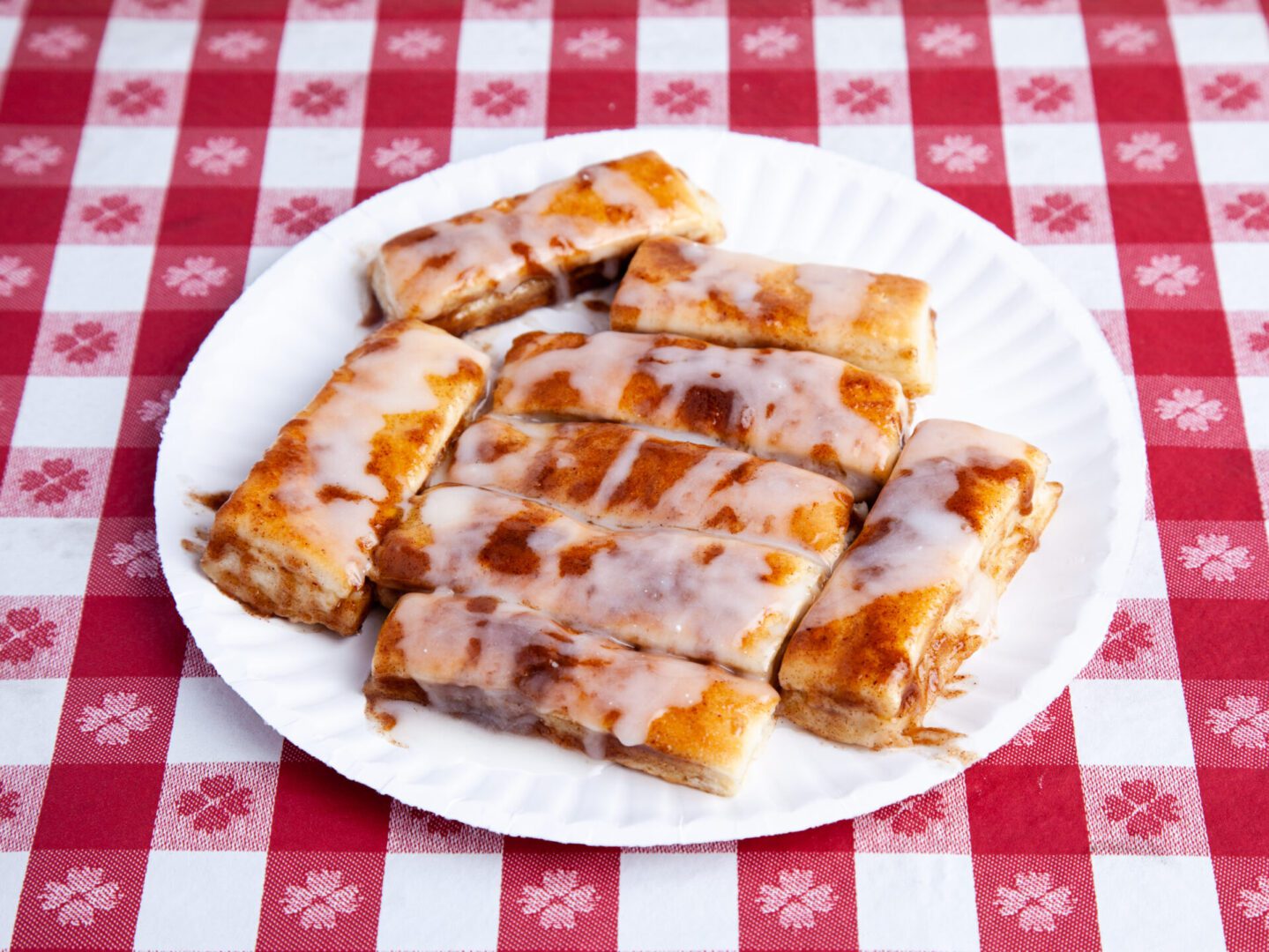 Coke, Sprite, Lemonade, Nestea, Rootbeer, Diet Coke
$1.75 $1.95 $2.75
12 oz can ($1.50), 6-Packs ($7.99), 2 Liter Bottle ($4.29)
Coke, Sprite, Dr. Pepper, Diet Coke
Very large selection of imported and domestic beer for dine-in.
Sold individually or by the 6-pack. Prices vary.